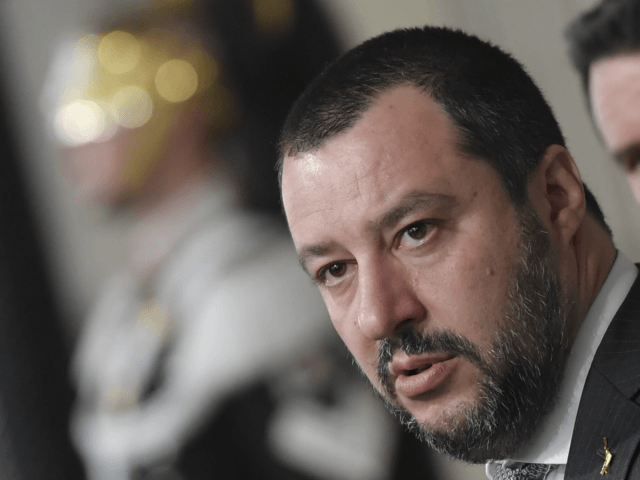 Italy's Interior Minister Matteo Salvini has blasted French President Emmanuel Macron, calling him a "hypocrite" for turning away migrants while lecturing other nations about open borders.
"We do not take lessons from a hypocrite," Salvini
said
Thursday in response a statement by Macron decrying nationalists who "preach hate."
On Tuesday, Mr. Salvini met with Hungarian Prime Minister Viktor Orbán in Milan after which the two leaders vowed to demolish the current European Union (EU) globalist structure and replace it with a model that respects the national sovereignty of EU countries. https://www.breitbart.com/london/2018/08/31/salvini-hypocrite-macron-should-either-shut-his-mouth-or-open-his-borders/
................................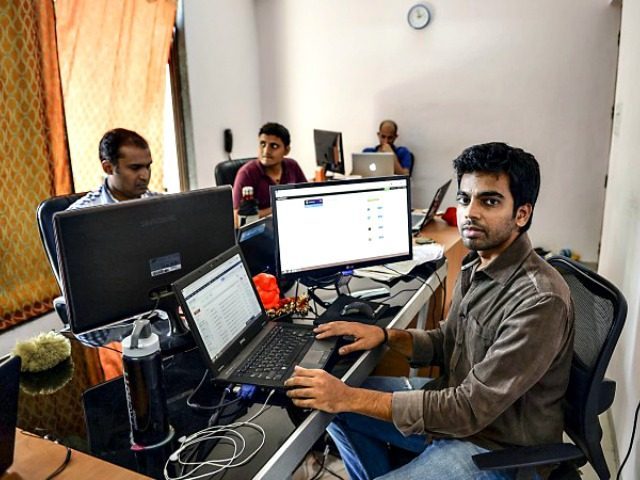 Outsourcing corporation IBM laid off about 20,000 older Americans in the last five years, a new investigation reveals, while the tech multinational sought to import at least 37,000 foreign workers to take U.S. jobs. https://www.breitbart.com/big-government/2018/08/30/ibm-laid-off-20k-older-americans-sought-to-import-37k-foreign-w
orkers/
..........................................
A revealing report by The Guardian's Michael Sainato uncovers the extent to which multinational corporations like AT&T have profited from the GOP's tax cuts passed last year, and yet they continue to lay off Americans to send their jobs to counties like Mexico, India, and the Phillippines.

Though AT&T executives were heralded for giving their workers $1,000 bonuses after the tax cuts were passed by the Republican-controlled Congress and signed into law by President Trump, Americans keep losing their jobs to outsourcing.

Since 2011, AT&T has outsourced or eliminated more than 16,000 U.S. jobs, including the closure of 44 call centers. Just this year, AT&T has shuttered four call centers in the U.S. and sent those American jobs to foreign countries. https://www.breitbart.com/big-government/2018/08/30/att-continues-layoffs-of-more-than-16k-americans-to-outsource-jobs/

..................................

In an

op-ed

for the

Wall Street Journal

Edward Lazear, who served as President GW Bush's chairman of the Council of Economic Advisers and

who oversaw the collapse of the United States economy

, attacked President Trump's job-created tariffs on steel and aluminum imports and sided with Harley-Davidson executives who are set to outsource hundreds of American jobs.

Lazear writes that Harley-Davidson has a responsibility to maximize its profits, rather than worry about the patriotism of its company

https://www.breitbart.com/big-government/2018/08/30/bush-globalist-harley-davidsons-responsibility-is-profit-margins-not-american-workers/

.....................................................

267. Such heroes are ready to renounce the comforts of life in order to be able to offer inspiration to others. These few realize that, in addition to making scientific discoveries, it is necessary to

unearth

the spiritual treasures. Now when multitudes of people are hurriedly shifting and seeking it is especially difficult for mankind to reconcile material progress with higher spiritual values. The present age resembles a certain period of Atlantis when the Atlanteans too could not find the necessary balance. But today people are aware of this discord, and this gives us hope that the most vital nations will find the needed equilibrium. -Morya:

Supermundane 2, 1938



.................................
…………………...............................…