Hell (the astral plane) consists of mankind's collective human creation....Hell is the collective unconsciousness of the planet where all the latent fears, desires and suppressed hatreds go....
85% of Earth's evolutions today--in or out of embodiment--are functioning at the low end of the (energy/consciousness) spectrum of the astral plane....television parades the melodramas of the synthetic self which has no end and no new beginnings--it just runs on and on like a lost spacecraft drifting endlessly through space, the timeless space of the astral plane. -Messenger E C Prophet: based on her lecture given 5-21-1989 at NYC
.....................................................................................
And these laggards and alien races have succeeded in influencing both older and younger members of the fourth, fifth and sixth root races to support a status quo of materialism. It is almost as if they had been hypnotized to lag behind their own root race, so entranced have they become by the next technology and the next. For they no longer seek the watering of the soul by the waters of the Word; they no longer desire the path or the ascension or a life that surpasses the norm on earth in this day....
You see, beloved, there is a certain cause for concern among those of us who are the Manus (:Lawgivers) or the hierarchs of angels embodied, for both the children of the Manus and the angels have lost their sense of direction, their inner compass. Therefore they need the example that you can and must set for them....
The Lords of Karma, myself as one, are confronted with quite a dilemma when they review the records and see what percentages of the humanity of the Earth have slipped down the ladder--the ascending ladder of Being--and have fallen back many rungs with no liberators in sight to pull them up and show them what is the right way, what is the wrong way, what is the way of eternal Life and how to walk in that way....
The prevailing tendency on the part of Earth's evolutions to become accustomed to the things of the world can only lead to the cessation of opportunity for forward spiritual progress and ultimately to the death of the soul. -Great Divine Director: 6-26-1994 at RTR, Montana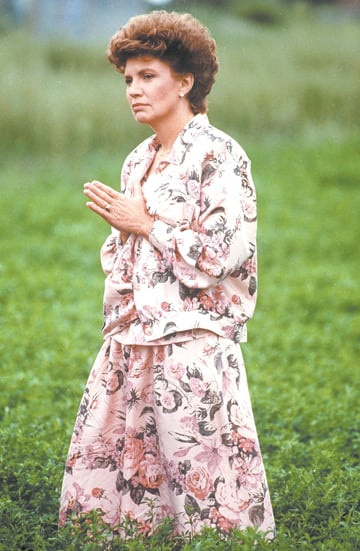 -Messengers Mark & Elizabeth Clare Prophet
-Divine Director by Charles Sindelar